What JHS Clients and Business Coaches Say
Here is what they say: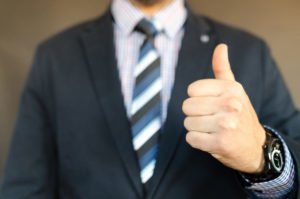 Elvidge Gribble
"Excellent health and safety consultancy at the right price. Perfect health and safety partner. Joe is extremely helpful and responds very quickly. I cannot recommend his services highly enough."
The Managing Director of Camrat.
"Before I write this review I'd like to say that I only review the best companies and the worst ones. Joe's falls into the best category, and I can testify to his Health and Safety credentials. If you decide to use his company you will find that you get almost instant responses to problems. Plus, you'll get a great deal of experience at your fingertips. I was trying to get my Gold Standard rating through Constructionline: I can honestly say that without Joe's expertise and good common sense I would never have got it. If you're in a similar position go to Joe. Even if it's not directly to do with health and safety, he has an encyclopedic knowledge of construction. He will point you in the right direction."
The Director of Atlantic Bricklaying Company.
"Thank you to Joe from JHS Health and Safety Consultants who has been supporting Atlantic Bricklaying with onsite health and safety talks. Very informative and knowledgeable."
Ferrers Electrical.
"Great service from a very helpful company. JHS Health and Safety Consultants are a great company to deal with. Joe helped us tremendously with Health and Safety advice and bring our Policy up to standard. We at Ferrers Electrical are happy to have them working along side us with regards to our Health and Safety."
APi Sound and Visual
"We've been using Joe at JHS for a couple of years and the service has been excellent. He has been great at explaining everything in "layman's terms" to someone who is new to the industry (Me) and has ensured we have everything we need to operate safely. I would recommend his services to anyone looking to get their health and safety up to a high standard."
Jo, Irwin Builders
"We were so lucky to find JHS Health and Safety Consultants and would not hesitate in recommending their services. JHS Health and Safety Consultants have been so helpful from the beginning, despite us being almost clueless. Fast, efficient and very good value for money. Really fabulous service from start to finish."
Listen to what JT Foxx had to say:
JT Foxx is the world's no.1 wealth coach, serial entrepreneur and author. I've spent recent time with JT, and he is a great guy to work with.