Construction Health and Safety
Health and Safety Consultancy Services for the Construction Industry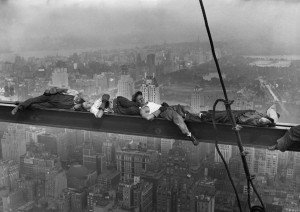 Usually, construction work is a high risk trade. So good construction health and safety is key. And the HSE do their best to prompt all of us to improve our construction health and safety at work. Their latest push, rightly so, relates to the health of construction workers. And JHS Health and Safety Consultants supports their aims. Employers must look out for their workers' health and safety in construction work; even if it is not their site. It is a risk if they do not to properly manage health and safety in construction work. But if this happens, an employer can start to see their costs spiral out of control. However, an employer can be unsure of what they need to do to improve, and how.
This is where JHS Health and Safety Consultants can help. We will give you neutral advice to direct you towards your goals. And, if you join us, we are ready to help or advise you right away. JHS Health and Safety Consultants has a service to help you work smart and to meet your legal needs too. We carry out health and safety in construction work. We design our service with the tools needed to help small and also medium size firms. This can include help to manage your work, which can cause people to suffer lung, stress, and musculoskeletal disorders.
Reasons to Retain a Service to Support your Business
There is ever growing support for small firms, which is great news. And there if lots of information out there too. But there are many advantages of retaining a health and safety service to help you. First-up, you can get a lot of help for your money; and you can get competent advice for health and safety in construction work pretty much as you need it. I.e. you will not need to look around if you need help in a hurry; as it can be hard to find someone with the right knowhow, skills and experience. Then, you will have most of the information you need in one place. Plus, over time, there is chance to build a good strong work relationship; and perhaps too, less need to go over old ground.
There are reasons why a firm can benefit if they retain a competent health and safety service; and they extend beyond health and safety. For one, it can look good in clients' eyes. It shows that a firm is conscious about good health and safety at work. It will help to prove that a firm is competent and ready to carry out a good job. What's more, it can help to attract extra work; and maybe even better clients that leads to a better profit.
Why our Service Will Help your Construction Health and Safety Work
It is a fact that it can be wise to retain a good health and safety service. But be wary, as the text you get can be too 'general'. Some people may say that risk in construction work is often general in nature. It can be, its true. But it does not always follow that the means to control the risks are the same too. And good employers must adopt risk controls to suit their tasks. This is often a simple case of making changes to suit the place of work. Without change, those who enforce the law, or insure the firm may not see them as being suitable and sufficient. In other words general text and actions on site may not 'cut the mustard' in the eyes of the law. The bottom line is that employers still need to manage their work risk properly.
At JHS Health and Safety Consultants we attune some of our documents to suit our client's work; but we know we cannot do this on a job-to-job basis. So we come to the problem of pure generic data. What we do is, we still deliver a wide range of generic data to help you manage your work. But, at the same time we give you the tools to save you time; and to help you to manage the data. Our system will easily help you to change or add data; changes to say how you plan to control risk to suit your job. You can your plans proportionate to the risk, and to mean something too, so that they will work-well on site. Risk controls that have a good effect on site is, of course, the whole point. I.e, to look out for peoples' health and safety in construction work.
Major Hazards in Construction
There are many hazards in the industry. But some stand out; such as work at height, moving objects, slips, trips and falls, collapsing material, electricity and lifting work. What about work vehicles, you may ask? How do they fit in? Well, they too come under health and safety in construction work too. For one, they can be a moving object. Year on year, it seems many workers will die in an accident involving a road or site vehicle. But in fact, many, more people will have a bad injury. So, on that basis alone there is a case to manage vehicle work for good health and safety in construction.
Slips, trips and fall, on the same level, are a major cause of injury. In fact, some employers might say that you cannot avoid slips, trips or falls. And some are likely to blame other factors should they happen where someone maybe hurt. These types of injury often happen when people handle material. Its fair to say that some workers do not carry out move things in a safe way. But often, in the first instance, their employer does not plan the work to avoid or reduce its risk. Which can include a change in design, use of equipment, lighter loads or better surfaces, etc. And the same goes for slips, trips or falls.
Health Hazards
Health is another area in the industry that still needs to improve. The three main culprits in construction work that affect workers' health are noise, dust and vibration. Owing to these, many die or suffer ill health each year. Dust is the worst. But too much exposure to each is going to cause people harm. Work, such as cutting masonry or wood will create dust that can harm people; especially if done by power tools. It is usual for sites to amass lots of surface dust too, which is throw into the air each time it is disturbed. Dust can harbour all kinds of nasty toxins for people to breath in; a fine mix of hazardous material. Exposure to dust can cause ill health as it damages the lungs; ill health such as asthma, silicosis, or chronic obstructive pulmonary disease (COPD). Some dusts are known to cause cancer too.
Just to mention it, we must not forget about the risk from asbestos too. People who inhale its fibres are at risk of long-term ill health and death. But we will dwell on that. The fact is that employers must do what the law needs to protect their workers' health. But, if they just give out PPE alone this is not likely be enough to satisfy the law. As this must be a last line of defence; i.e. there should be other risk controls first. They may need to monitor their workers health too. But health surveillance laws can be complex. So in some types of work many employers fail to test their workers' health as they may need to. But, you may be glad to hear that there are moves afoot to try and simplify occupational health. JHS Health and Safety Consultants will keep our clients up to date.
Mindset
There is a danger where those of us in the industry become to at ease with site risks. And unless we manage the work well, bad habits can set in. And then we pass these bad habits to others without thinking about it, and so on. What's more it is too easy for us to accept risks from daily hazards as the 'norm'; when really perhaps we should do more to improve our safety culture. Employers can be guilty of not doing what they perhaps need to to comply with laws; whilst, it seems that site workers too do not always report poor health and safety at work as they might. To be fair, health and safety in construction is a key part of a job; and treated in the same way as others factors a firm will need to manage.
Sometimes we need 'a wake up call' to make us see what we are doing wrong. It can take an event to happen that we did not want; such as a near miss. But even this may not be enough. It may take a bad accident to happen, which results in a big loss before we look to change. If this happens, it is not the end of the world. It may be hard to get effective health and safety in construction work back on track; but it will happen with the right help and support.
Planning your Construction H&S
As a high risk trade, it is right to plan health and safety in construction work. Such as plans to lift, and to work at height. And vehicle work will need good planning too. Health and safety in construction needs a plan that will work. So, a contractor may need to keep an up to date construction phase health and safety plan during their work. This is due to the CDM Regulations 2015. This duty, more often than not, is down to the principal contractor. But it can be where the client appoints a single site contractor too; as they will then need to make the plan. Each way, the right health and safety in construction is going to help.
Our service will help you plan to comply to the law. Because it will help you with policy that says how you will manage your health and safety in construction work. It also has the means to help you to identify and control your work risks. Such as a tool to create and store your risk assessments. And, what is more, our forms and documents have lots of good information for you to use. If you want to join us but want to know more, we welcome you to contact us. There are lots of ways we can help you with your health and safety in construction. We will be glad to answer any query that you may have.
Trends for Health and Safety in Construction Work
Britain leads the way for building and construction health and safety. In fact the standards set in the UK often inspire others worldwide. And yet some employers still have a reason not engage with health and safety as they might like to. (You can see more on this on our page, 'Health and Safety at Work'). But the trend is for accident and ill health statistics to improve year on year. However, there is still scope for us to continue to improve. We must all try to embrace new ideas too; as we all have a part to play in the future of safe and healthy places of work. And health and safety advice will urge employers to own health and safety at work. So if they do, and engage their workers too, then they are likely to profit; and have safe and healthy sites.
It is our job at JHS Health and Safety Consultants to keep our clients in touch with change. This can be detail they need to manage new laws as they should. Or, to prompt them to inform their workers about change that may affect their health and safety at work; and to engage them in health and safety decisions too. And if you invest and trust in us, then we expect to repay you with the support services you deserve. This is why take time to harvest the information out there, for you; and to develop tools to save you time; and to help you convert our text for practical use at the point of work. If you would like to know more about us, then please contact us.
Health and Safety in Industry Statistics
Alchemy SEO UK