Construction E-Learning
Please note, there is currently huge discounts on offer on the price information below:
JHS Health and Safety Consultants Ltd offers you a great value construction e-learning service; It is available to anyone who wishes to learn new skills. Training is a key part of health and safety at work and it helps employers to comply with the law.
There are many e-learning courses for you to choose from, which cover a wide range of topics. For example, fire, work at height, GDPR or stress at work. A course session starts from £17.50 plus VAT. Anyone may order course credits and the more you order the cheaper the training will become. Why not give it a go!
Here are the major advantages of using the JHS Health and Safety Consultant Ltd e-Learning system over other providers:
• You purchase credits (one credit = one course) and these can be used for any of the 70+ subjects that we offer (see list of e-Learning courses below). This means that you don't have to specify how many you require of any particular subject and then find out that you have some that you don't need or require extras of another!
• Unlike some providers who make you use courses within 12-months, there is no expiry on the credits so you can take advantage of the lower prices for larger purchases, knowing that you will use the credits at some point in the future.
• The courses have foreign language sub-titles in up to 30 different languages.
• We offer a personal service, so no call centres or dealing with people who have no idea about construction training.
All courses are approved by the the likes of UKATA (UK Asbestos Training Association), IOSH (Institute of Safety and Health), CIEH (Chartered Institute of Environmental Health), RoSPA (Royal Society for Prevention of Accidents), and CPD (Continuing Professional Development Certification).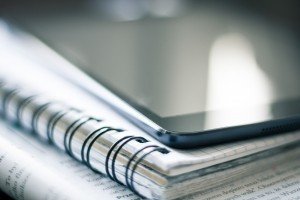 Prices.
E-learning is an economical way to learn. A course session starts from £17.50 with a 5-course (5-credits) minimum purchase to use on any topic. The cost of learning will be less with the more credits you order.
In addition to the health and safety titles, we can also provide UKATA Asbestos Awareness (main and refresher courses), although these do not form part of the health and safety platform as UKATA have a tight hold on them!
With these, you purchase however many you want and we give you log-ins and instructions on how to do the course. They are currently £22.00 plus VAT each but, if you are CITB Registered, you can claim a £30 Grant per person for the full course or the refresher (which is for anyone who has passed the full course within the previous 18- months) if you have not previously claimed for that person.
5 to 50 sessions = £17.50* per session
51 to 100 sessions = £16* per session
101 to 250 sessions = £14* per session
251 to 500 sessions = £13* per session
501+ sessions = £11* per session
* Does not include UKATA courses, which cost slightly more.
Booking Forms for Construction E-Learning Courses.
JHS Health and Safety Consultants will need the e-mail address and name (as it is to appear on their Certificate) and the title of the course that the person wishes to do.
Booking Form for New Clients 2022
To order credits that can be used for any of the course titles, please email your booking form to:
Frequently Asked Questions.
List of E-Learning Courses.
Download List of e-learning Courses
Timing is based on the course being carried out in one session and is only a reasonable estimate.